3D Monitoring software
Axi-View is a next-generation monitoring software with a dynamic real-time 3D engine used for Hypervisor, Supervisor, or Building Management/Automation applications.
It makes it easier to quickly analyze and manage your site's operating conditions, thanks to its intuitive ergonomics and ease of use.
Axi-View depicts the site in the form of a 3D map to scale where the controlled equipment is positioned. The dynamically calculated display solves the recurring problem of the map's or geographical area's size, by automatically adapting the visual work interface.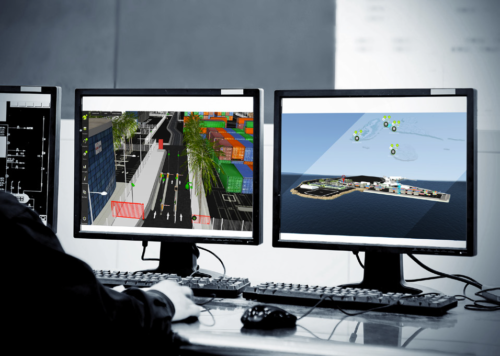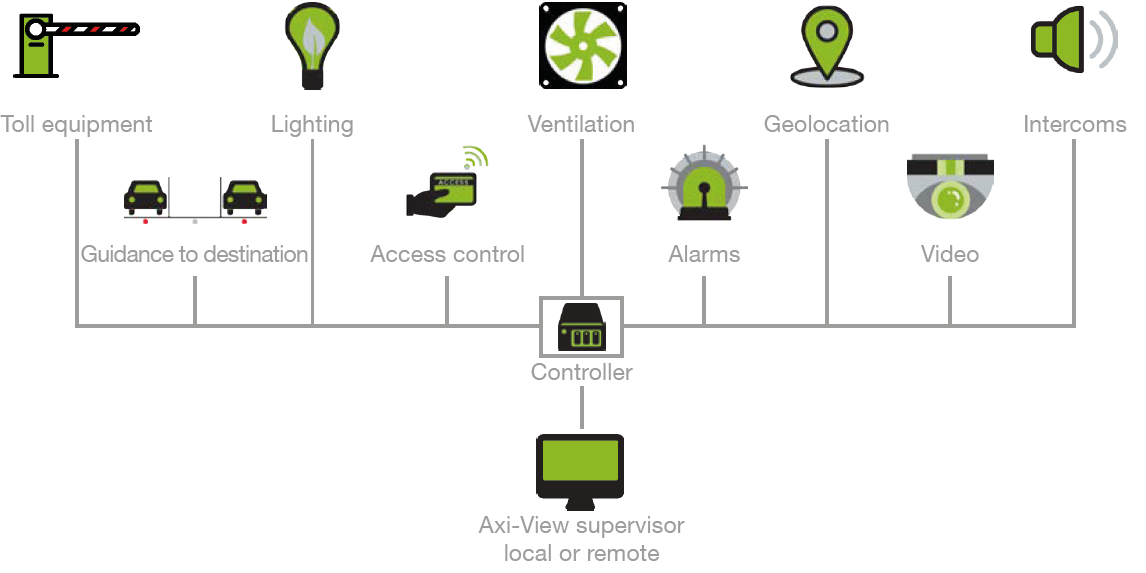 Axi-View dialogues with all the systems present on-site, regardless of their brand, product code, or generation, then incorporates them into a single graphical user interface to standardize and simplify their use. Regardless of the type of equipment, alarms are received and commands are sent the same way from the operator's perspective, which makes the supervisor easier to learn.
Axi-View includes the displaying of one or more video images taken from a recorder or cameras at the site, and adds real-time intercom management.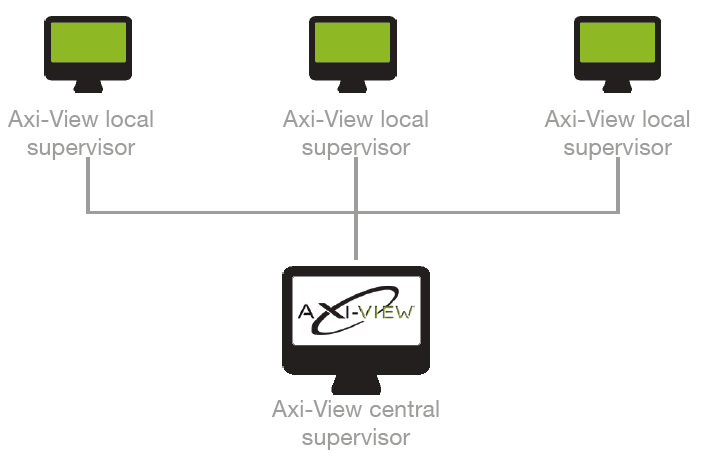 Centralized multi-sites management
The Axi-View monitoring software comes in two versions, a local version and a centralized one that makes it possible to take control of a remote site and operate it transparently and autonomously.