Main Characteristics :
Remotely controllable lens
All in One unit
Integrated OCR engine
Plug & Play connectors
Integrated Wiegand interface
Internal white lists
Web-based configuration
Multi-unit configuration
High reliability
Intelligent adaption to light
Multi-country recognition
Recognition of color plates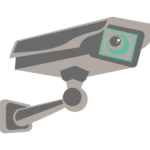 Inteligent LAPI unit
SmartLPR® Access by Quercus represents a latest LAPI unit for number plate recognition, designed to contribute to safety and intelligent mobility car parks.
This product integrates reverything neccessary in a signel unit in order to achieve maximum reliability in terms of plate recognition. Plus, setup and adjustements have never been easier with web-based setup and remotely controllable lens.
Easy to install and configure…
Adjust the zoom and focus using the motorized lens.
Established the settings using the internet configuration tool.
Automatically replicate settings from one unit and apply them to all others
Plug & Play connectors : no need to open the unit
Integrated technology : everything you ned is included in one unit
… and high recognition reliability
Recognition of plates from several countries in real time. 
Optional color plate recognition models for countries requiring color detection or to obtain registration number and vehicle condition.
Integrated OCR engine, developped by Quercus and successfully approved in facilities around the World. The advanced technology of our equipment allows us to obtain one of the highest recognition percentages on the market.