Monitoring software
Axi-Orion is a simple, intuitive monitoring software that allows all kinds of equipment to be operated simultaneously from a single workstation, in local or remote mode.
Innovative Human-Machine Interface
Learning how to use software can sometimes be difficult and expensive, which is why Axi-Orion has been designed based on our experience to be intuitive, simple to use, and accessible. Using graphical maps and symbols that anyone can understand, we make it easy to learn how to use our supervisor tool. Axi-Orion depicts the operated site as a three-dimensional map to scale, with the controllable equipment appearing on it.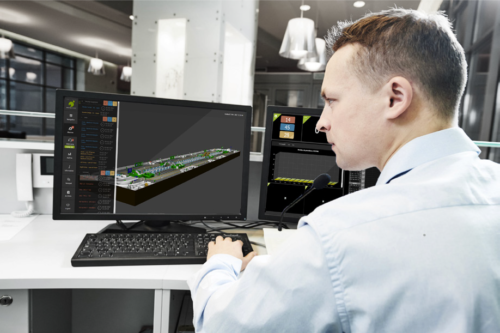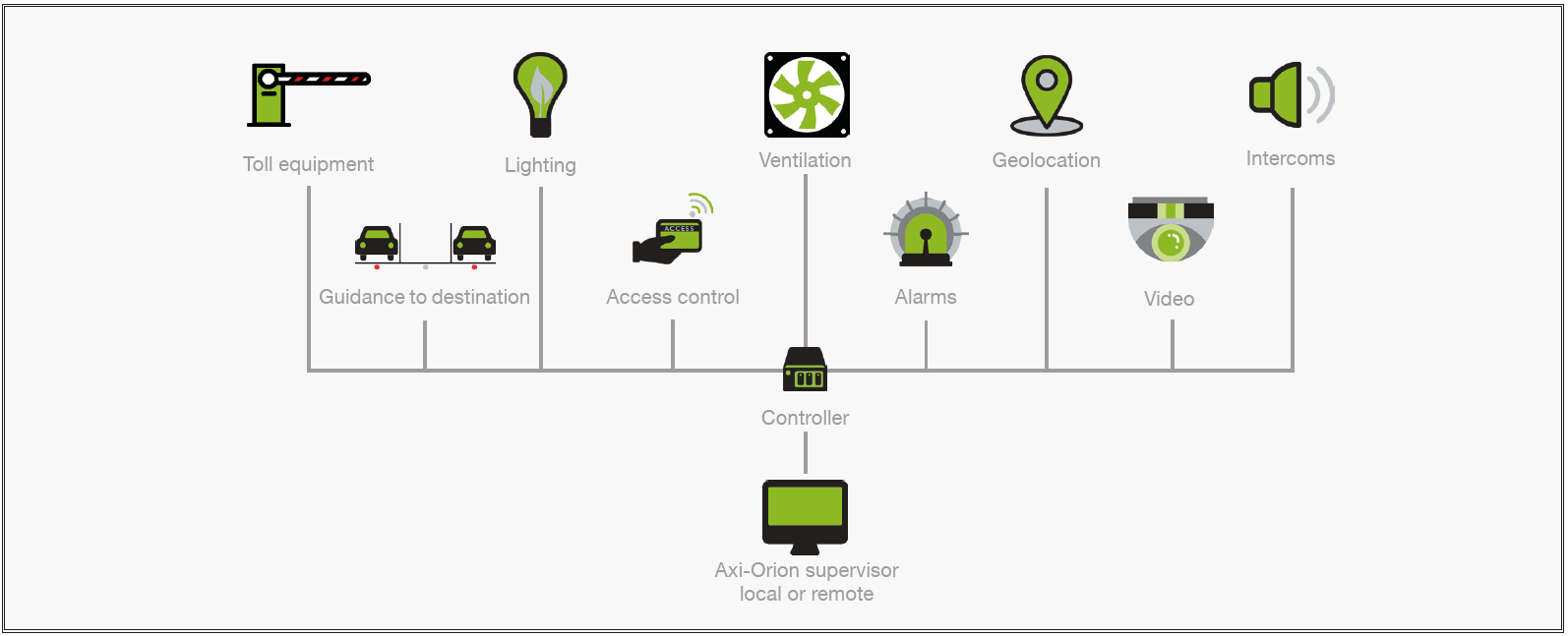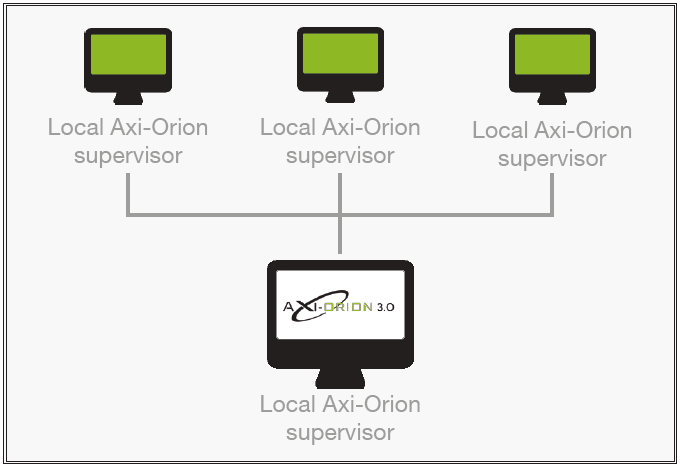 Centralized multi-sites management
The Axi-Orion monitoring software comes in two versions, a local version and a centralized one that makes it possible to take control of a remote site and operate it transparently and autonomously.
Solid construction
Axi-Orion communicates in real time with our controllers placed at sites through a low-bandwidth IP network, regardless of how far they are from the supervisor.
We have conducted a series of plant and field tests that have proven the robustness and reliability of our hardware and software products for 24-hour operation.